Peter Theil is testing the waters for a prospective bid for governor of California.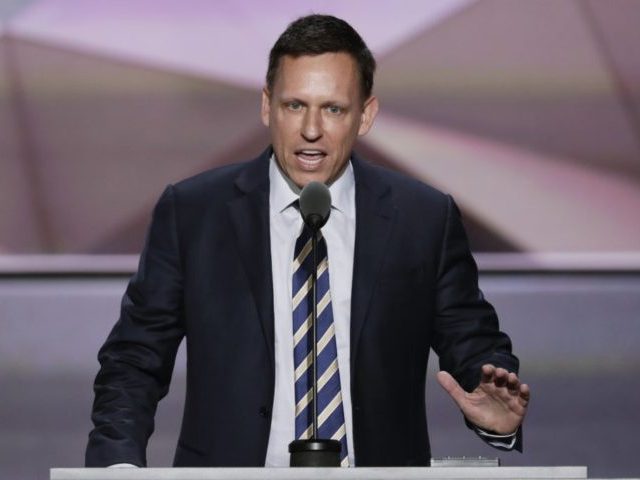 According to Politico, Thiel "has been discussing a prospective bid with a small circle of advisors, including Rob Morrow, who has emerged as his political consigliere. Morrow has worked at Clarium Capital, the San Francisco-based investment management firm and hedge fund that Thiel started."

The 49-year-old entrepreneur may have to explain that he only intends to be governor of the most ungovernable state — not king of a new country.

After all, just last week Mr. Thiel told Maureen Dowd of the New York Times that California should secede from the union.

Maureen Dowd: California should secede.

Peter Thiel: Confirm. I'd be fine with that. I think it would be good for California, good for the rest of the country. It would help Mr. Trump's re-election campaign.

But that won't be his biggest challenge.

In order to win, Thiel will have to take a page out of President-elect Donald Trump's playbook, and unite some widely disparate factions in California's "jungle primary" — where the top two candidates advance to the general election regardless of party.

If he can win over some of the #CalExit left who want to secede and also pull in some of those on the right who've been pushing for an independent State of Jefferson in the inland and northern-most counties, he might have a chance.

Both the Republican and Democrat parties have been shrinking in favor of the fastest-growing demographic that identifies as "neither" (a.k.a. "decline to state").

That really puts California in play for the right candidate — with the right message.
Source: Trump Pal Peter Thiel Running for Governor of California?