Spanish Prime Minister Mariano Rajoy stepped up pressure on Catalonia to halt its drive for independence, taking the first step in a process that could strip the region's separatist government of its limited autonomy and impose direct control from Madrid.
Rajoy, speaking after an emergency session of his ministerial team on Wednesday, said the cabinet had agreed to issue a formal request to the Catalan government in Barcelona for confirmation of whether it has declared independence, amid "confusion created deliberately."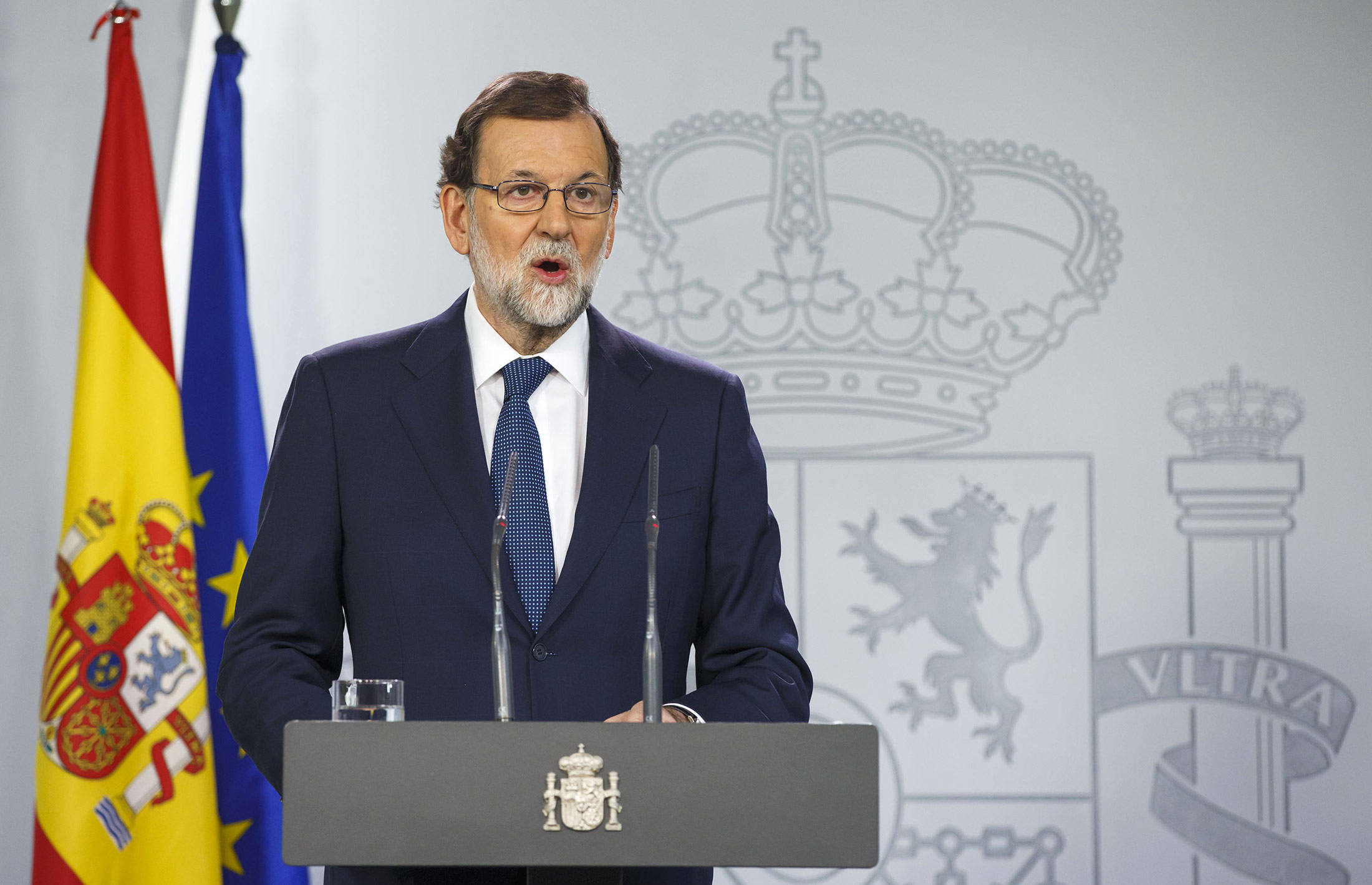 "This request, before any of the measures that the government can implement under Article 155 of our Constitution, aims to offer our citizens the clarity and security that an issue of such importance requires," Rajoy said.
Triggering Article 155 would allow Rajoy to suspend Catalonia's devolved government and take control of its affairs from Madrid, in what would represent an ultimate defeat of the Catalan leadership.
Spain's Nuclear Option on Catalonia Is No Quick-Fix for Rajoy
Stocks and bonds maintained their rally after the prime minister's statement. Rajoy was responding to Catalan President Carles Puigdemont's announcement late on Tuesday that he had a mandate to push for independence but would hold off and instead seek talks with the Spanish government on the future of his region.
"Puigdemont will have nowhere to hide now — he won't be able to hide behind the charade we saw last night," said Angel Talavera, an analyst at Oxford Economics in London. "If he does clarify it's independence, then Rajoy applies Article 155, and if he doesn't his coalition may break up and that could lead to elections."
Spain's benchmark stock index was up 1.4 percent as of 2:13 p.m. in Madrid, while yields on 10-year bonds were down 3 basis points at 1.66 percent.
Jordi Turull, spokesman for the Catalan government, said earlier that triggering Article 155 would make dialogue impossible. In that case, he said in an interview with regional broadcaster TV3, "we have to honor our promise, we'll have to proclaim a republic."
Catalonia's labor chief, Dolors Bassa, said in a Twitter post that a declaration of independence signed by 72 regional lawmakers and Puigdemont's speech were the Catalan government's response to Rajoy.
Continue: Spain Turns Screws on Catalonia With Threat of Direct Control – Bloomberg